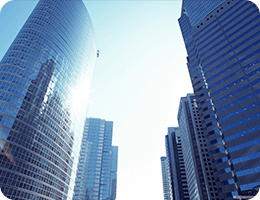 The moment a building hits the 75 foot mark in height, most prevailing Building Codes, such as the International Building Code (IBC) and NFPA 101, mandate special requirements not applicable to other structures. This is a result of the fact that when a fire event occurs in a high-rise structure, due to the sheer height, there is much greater difficulty for the responding fire department to extinguish the fire.
Special fire protection features for a high-rise building often includes installation of the following: an emergency generator, a fire pump, a voice evacuation fire alarm system, a fire service access elevator, an occupant evacuation elevator, two fire sprinkler risers, stair pressurization, and a smoke control system. Many jurisdictions also require a licensed fire protection engineer to submit a Fire Protection Report that detail all the special fire protection and building code features for a high-rise facility.
Serving as a project's code consultant, Zari Consulting Group helps to identify the specific code requirements for a high-rise building based on adopted building codes and local ordinances. In addition to developing the building's Fire Protection Report, Zari Consulting Group will also draft variances (Request for Alternate Means), develop egress drawings, specify locations for fire and smoke barriers, and provide drawing mark-ups and attend pre-application meetings with local authorities at each design stage. Where necessary, we also provide our clients with a complete design package for the automatic fire sprinkler, fire alarm, and smoke control systems.
See Our Projects