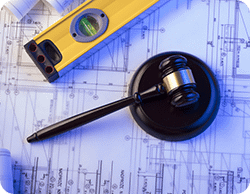 Zari Consulting Group clients include insurance companies and law firms, with whom we work closely with for the purpose of determining the cause of a failure.
As fire protection and building code experts, we are uniquely qualified in understanding fire science along with being experts in building codes and construction requirements, as well as NFPA Standards.
After a fire occurs, we take a methodical approach in researching the building's permit history, surveying the facility to determine products that may have been installed improperly or without a permit, and analyzing the life-safety features and code requirements based on the building code that was in effect when the building was designed.
Zari Consulting Group uses our expertise in fire science to determine the root cause that lead to a building's fire.